High build insulation coating which acts as a barrier to heat transform.
Thermal insulation via hollow glass spheres
Highly Elastic
Available in any colour
Heat Insulation
UV & IR resistance to outstanding durability 
Energy Saying. Reduced AC requirement & electricity costs, increase occupancy comfort
High build coating
Excellent elongation
Waterproofing: Excellent waterproofing properties
Resistance to chalking & flaking
Microbial resistance: Anti-fungal & anti-algal resistance
Dirt Resistance
Adaptable to all weather conditions
Resistance to corrosion and anti-rust
Workability — Ease of application 
Available in RAL shades 
Functionality+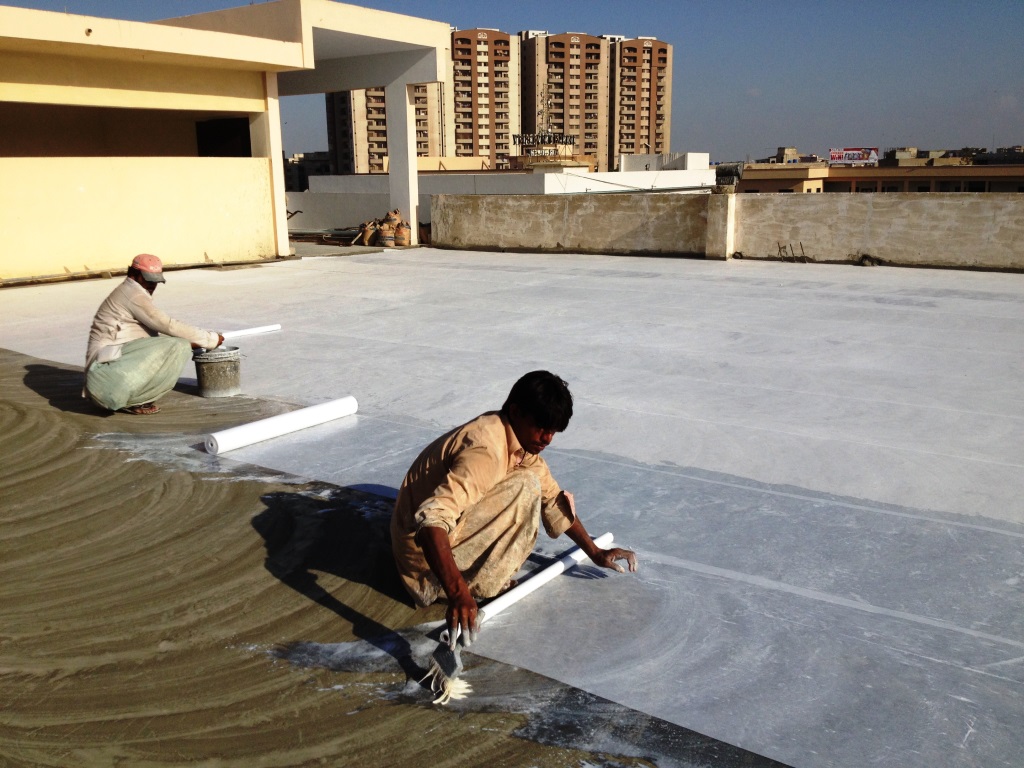 KANKOOL is a high build insulation coating which acts as a barrier to heat transfer. KANKOOL is a single solution that not only saves energy costs by providing thermal insulation from the exterior temperature but also provides waterproofing and antifungal characteristics as it is an acrylic emulsion-based elastomeric waterproof coating. KANKOOL is an innovative environmentally-friendly composition.
KANKOOL contains advanced material of 'Hollow Microspheres based on microbubbles' which have remarkable 'Heat Insulation' property. The unique spherical shape of the glass bubbles produces a hollow structure with partial vacuum which results in low thermal conductivity and a low dielectric constant. When applied on a substrate, the hollow microspheres from a closely packed structure like 'Air Space' within the dry film layer that serves as insulation medium to resist heat transfer. KANKOOL deflects heat and reduces interior temperature and cooling costs and provides high resistance to corrosion, heat shock and chemical changes, thereby making a building more energy efficient.