World of Construction Chemicals with Worldclass Technology
K angaru Polymers Pvt. Ltd. established by a group of technocrafts having a field experience more than 20+ years in Construction Chemical Industry.
The insights gained over these many years of field experience in manufacturing and application helped us to formulate products, which are innovative, sustainable and user friendly.
Functionality + is the basis of all product formations.
Functionality + enables us to focus on customer delight in high growth global construction chemical industry.
Work Ethos:
Our Certifications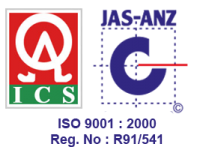 Kangaru Polymers Pvt. Ltd. Client Reference List
Gahunje Stadium, Pune
Water Kingdom, Mumbai
Persistent Systems, Pune
Force Motors, Pune
Adlabs Imagica, Khopoli
Centre for police Research, Pune
Iskon Temple, Pune
Pune Airport, Pune
BAPS Gadhada Temple, Ahmedabad
BAPS Pindwara Stone Factory, Ahmedabad
Cadburys Thane
Amby valley, Lonawla